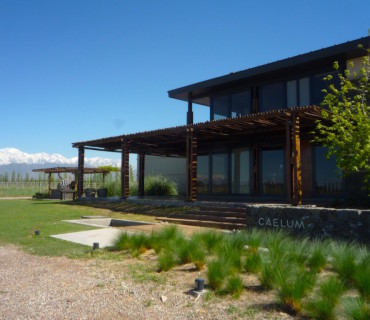 Caelum is a family project born in 2009. After more than ten years of farming, they decided to complete the cycle of the vine with wine making. Within a strong passion in wine, seeking the highest quality, respecting the environment and maintaining a family structure to ensure the care of each bottle.
Recruiting a Well-known Italian Winemaker Guiseppe Franceschini, the wine started to create an European style wine with elegance in Malbec grapes.
The winery is located in Mendoza, in a gorgeous scenery, Petite Winery has taste one of the top wine in Argentina.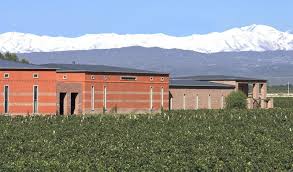 One of the greatest pleasures is a nice lunch with a wonderful variety of gourmet dishes paired with the best wines from Ruca Malen. This is one of the most famous wineries of Mendoza, where you will have an unique dining experience, at a table near the vineyards, overlooking the mountains.We picked a Salad with apple chips paired with Sauvignon Blanc and a juicy steak paired with a Malbec Argentina.
The attractive winery built in orange brick with large windows that offer a wonderful view of the vineyards and to the mountains. We have been amazed by their wine and that's the reason you can find Ruca Malen red and white wine in our Webstore..